Old Aeroplanes No.4 THE VINTAGE AVIATOR LTD - Up Close and Personal
Old Aeroplanes No.4, The Vintage Aviator - Up Close and Personal, is a look at TVAL's aeroplanes, their workshops, building methods and the pilots who flew the originals in combat during 1914 - 1918.
As far as I am aware, I am the first 'outsider' to photograph in their workshops.
This book is printed on coated paper and the pages are then varnished.
With 444 pages, 29 cm wide by 30 cm tall, almost 1 ft by 1 ft. It weighs 3.475 kg, that's a bit over 7 lb 10 oz.
Carry this book around and you will not need a gym membership.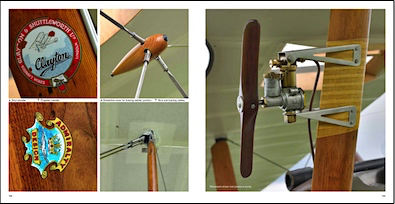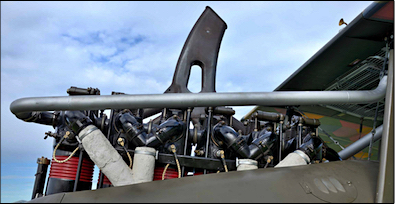 Some random spreads from here and there in the book.